We transform your data
into business decisions
We help you to see and understand the information, offering you an intelligent analysis of the data in a robust and scalable platform.
Conoce todas las soluciones Tableau que podemos ofrecerte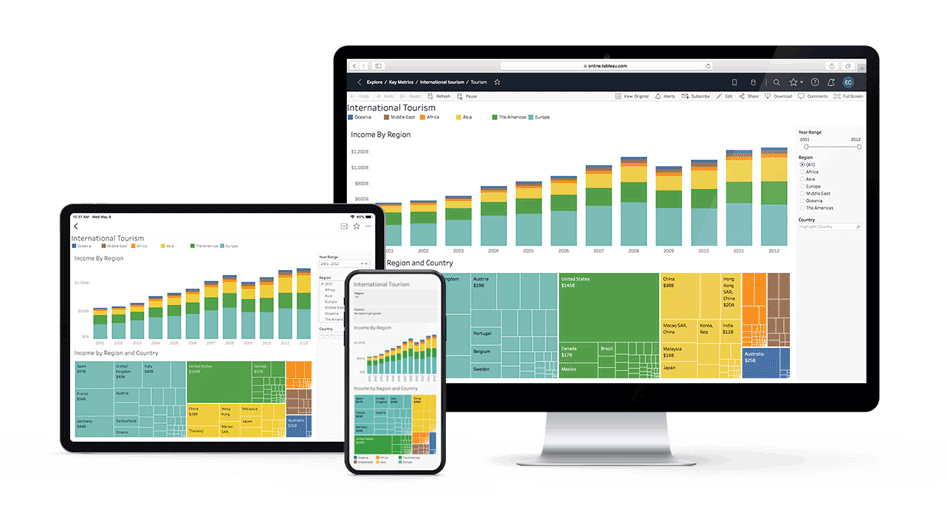 We organize all your data, regardless of its origin
Accurate and well-prepared information can make the difference between being a successful business or just one more among many. That is why, since 2013, we have been working together with Tableau to promote the intelligent use of data and take organizations to another level.
A complete business intelligence platform
Through solutions like Tableau Prep, Tableau Desktop, and Tableau Server, we help you organize and create custom dashboards, giving you an integrated and collaborative experience for different areas of your business.
Build reports, dashboards and self-service reports
Share and collaborate on your reports, dashboards and reports on premise
Share and collaborate on your reports, dashboards and reports in the cloud
Access your data from any mobile device
Manage your data within an analytical environment
Tableau Server Management
Govern the management, scalability and security of your data
Clean, combine and shape your data quickly and securely, as well as update information flows
Integrates business intelligence capabilities directly into applications, products, and web portals
Extensions and APIs to integrate, customize and automate Tableau according to specific needs
Explore your data to make faster and more assertive decisions
Download this free E-book today! And discover how to accelerate your agility with the power of data. 
Only available in Spanish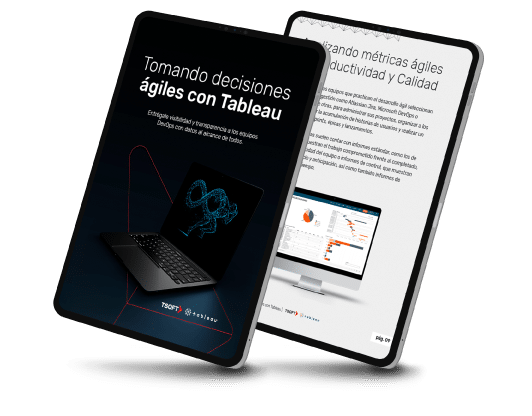 and know all the Tableau solutions that we can offer you
For 20 years, Tableau has dedicated its efforts to add value to businesses through the intelligent approach to data. With a focus on the development of solutions and dashboards that promote a data-driven culture, it helps organizations extract valuable insights, turning them into direct actions that allow better planning and assertive and effective decision-making.
Discover everything we can offer you