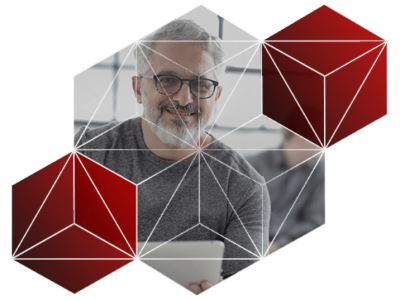 Our Built-In Quality mission is to support your organization in an attempt to integrate quality into all stages of the software building and delivering process through different practices, techniques, tools, and an organizational culture oriented towards continued improvement.
We are ready to join your work team and help it overcome its challenges.
We generate valuable results
Using our Built-In Quality solution, we are on a mission to foster our quality culture through a Continuous Testing approach.
BUILT-IN QUALITY

 SERVICES 
To help you leverage your abilities, we offer three services that integrate this solution

We focus on getting your product reputation to improve within the market by adopting different practices that allow us to detect relevant defects early.

We help you redefine your entire quality process, improving your team's abilities and incorporating new technologies into all your business units.

We help you install and set up world class tools that will allow you to have control over your quality process and make empowered decisions about your software product.
Book a call to learn more
Our proposition aims at conveying to our clients the trends and the importance of innovation in the quality world, introducing technologies such as Artificial Intelligence to achieve efficient processes.
 TALKS   |   POCs    |   WORKSHOPS   |   RESEARCH
Collaborators assigned in Quality Services
Quality projects implemented
We have provided solutions to industries of different sectors
Does your team require immediate assistance?
Contact us today, you will hear back from us soon.
We will reach back to you shortly.