Monitoring, observability and better decisions
We help you observe, automate and apply intelligence through a unified experience from a single platform and with support for more than 480 different technologies.
Get to know all the Dynatrace solutions that we can offer you
Digital transformation accelerated with intelligence
Simplify cloud complexity with Software Intelligence: observability, automation, AI, and cloud-native application security in a single platform.
We accelerate innovation cycles with DevOps, SRE, and continuous monitoring, improving code quality for production.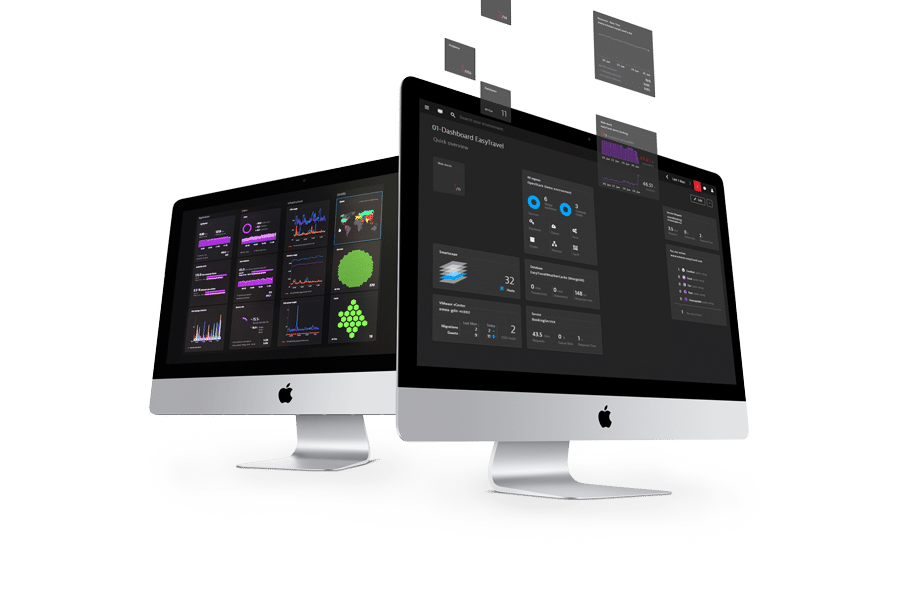 Why do we do it differently?
Detect problems before they impact the user.
Infrastructure monitoring
Observability in cloud and hybrid environments, containers, Kubernetes and more.
Artificial intelligence for IT operations that automatically identify and fix problems.
It guarantees the availability, functionality, speed and efficiency of applications in all channels, for a better user experience.
Digital Business Analytics
Get real-time business insights with accurate analytics on conversion, segmentation, and more.
Garantiza la disponibilidad, funcionalidad, rapidez y eficiencia de las aplicaciones en todos los canales, para una mejor experiencia de usuario.
and discover all the Dynatrace solutions that we can offer you
Founded in 2005, Dynatrace provides software intelligence to simplify working in the cloud and accelerate Digital Transformation. With intelligent, automatic observability at scale, it offers an all-in-one platform for accurate answers about application performance, infrastructure, and user experience, enabling organizations to innovate faster, collaborate more efficiently, and deliver more. value with much less effort.
Discover everything we can offer you