A Digital Innovation service
BUSINESS PROCESSES 

AUTOMATION 
Process Mining, RPA, Virtual Assistants
We can use a blend of automation technologies, artificial intelligence and automated learning for the digital workforce to make processes easier and provide even more benefits within the business environment.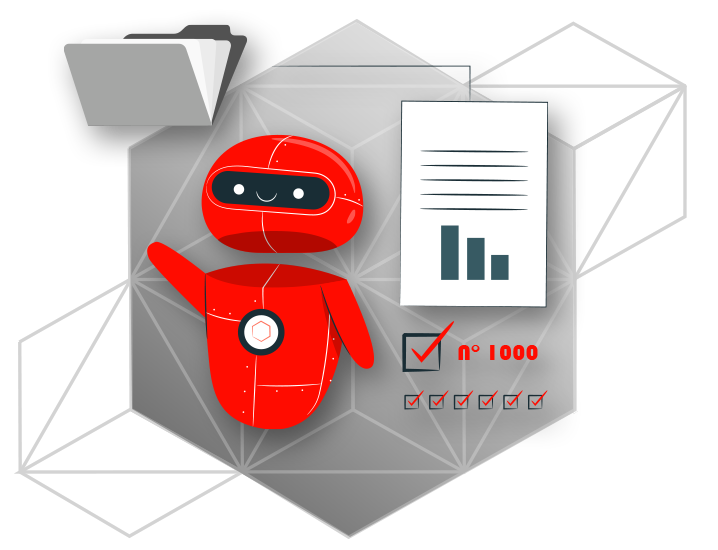 Why is hyperautomation so convenient?
You'll be able to apply cutting-edge technologies that include artificial intelligence (AI) and machine learning (ML) to increasingly automate processes, getting a hybrid organization (humans and bots).
How does it push your business forward?
Your business moves forward
 thanks to the evolution of robotics and artificial intelligence

Inefficient, tedious and error-prone work

Applies technology to automate repetitive tasks as part of a process

Analyzes the situation to answer questions, offer solutions or provide guidance

Systems that "learn" from the information and apply it to new situations
Take your business to the next level
_
Get in touch if you want us to help you reduce repetitive tasks and get process efficiency to bring even more benefits to different areas of your business.